Zodiac signs are the relationship between celestial phenomena and human activities that explain peoples' personalities and can be a great guide to healthy relationships.
People who believe in Astrology often like to get a zodiac tattoo to represent themselves and identified by their Astrological signs.
Libra symbol represents the scales of balance. The scales are associated with the Scales of Justice held by the Greek goddess Themis. Libra is the sign of justice, balance and harmony.
There are 35 most Unique Libra Tattoo Idea's :-
1. The Libra goddess – If you love a vibrant, popping design, this one is for you.
2. Black and grey scale –  The red constellation adds a shade of color and fun to this minimalist tattoo.
3. A cute universe forearm tattoo – You can have a dainty, small tattoo as a hint of your identity.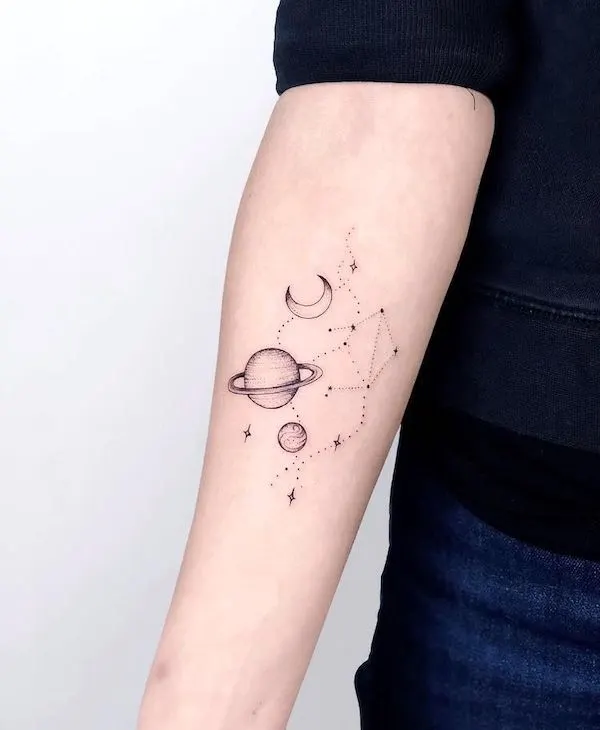 4. Libra and rose arm tattoo for girls – You can have a dainty, small tattoo's.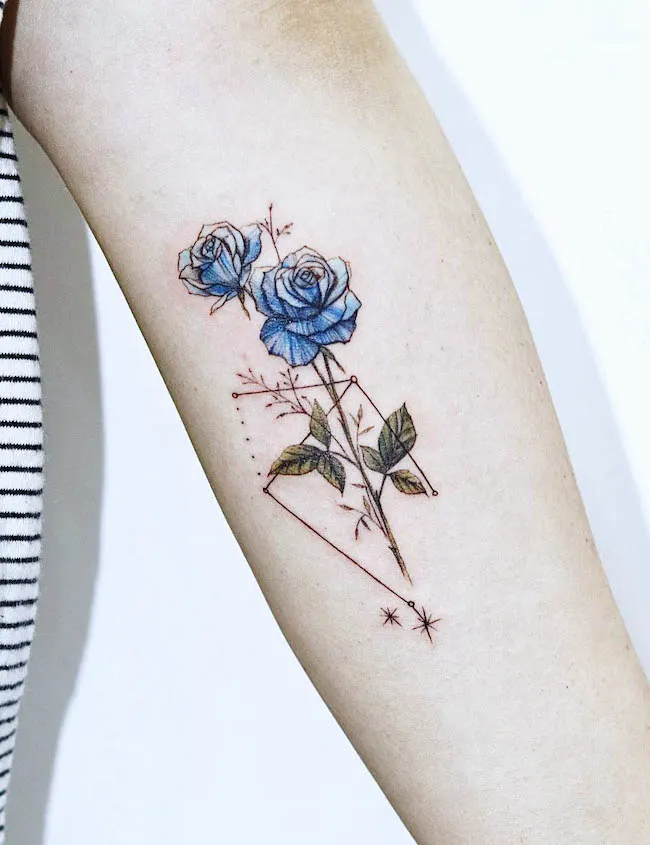 5. Libra sun tattoo – A good zodiac tattoo should not only showcases the wearer's sign but also reveal their personalities.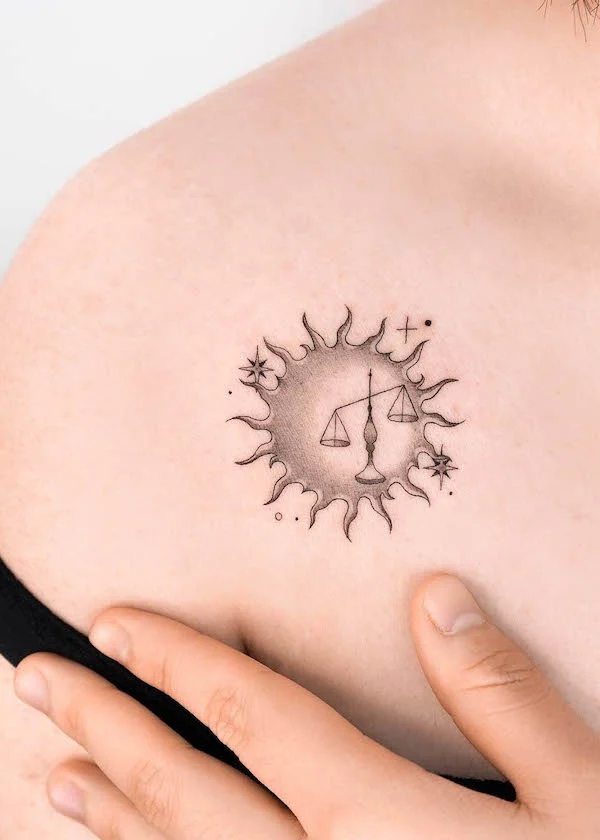 6. The sword scale – This tattoo combines a sword and a scale to create an elongated shape that fits on the arm perfectly.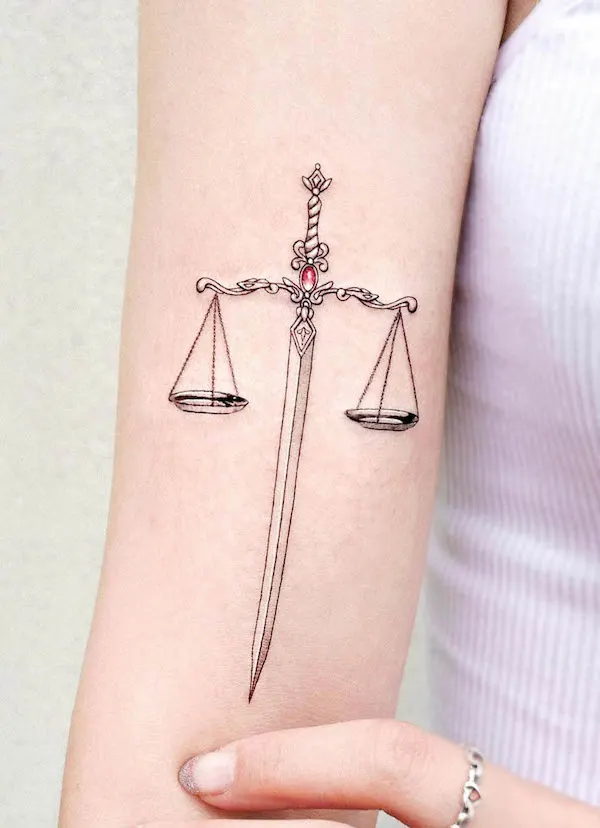 7. Ornament tattoo on the wrist – That's why you have to consider both the meaning and the look of it.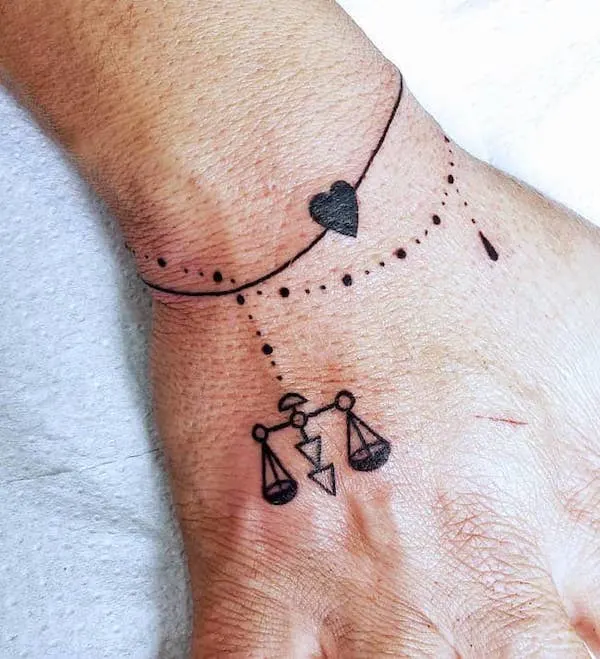 8. Geometric symbol – If a Libra glyph is too simple for you, adding geometric patterns as a background will make your tattoo pop.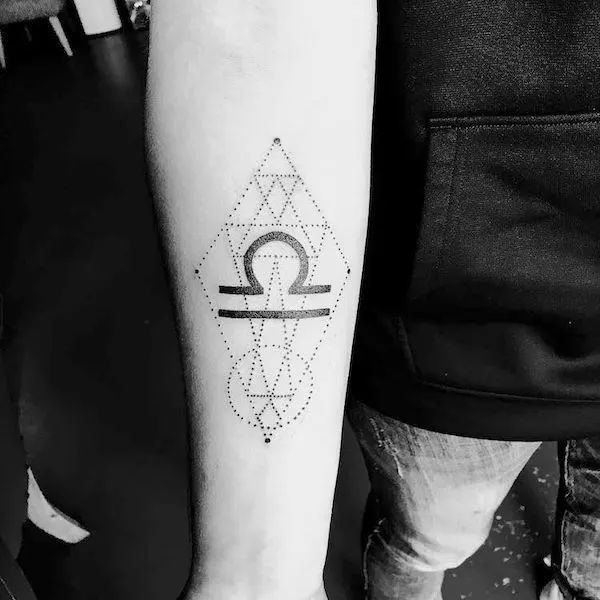 9. Moon phase and Libra constellation tattoo – This moon phase tattoo places the constellation right on top of the moon, adding sophistication and details.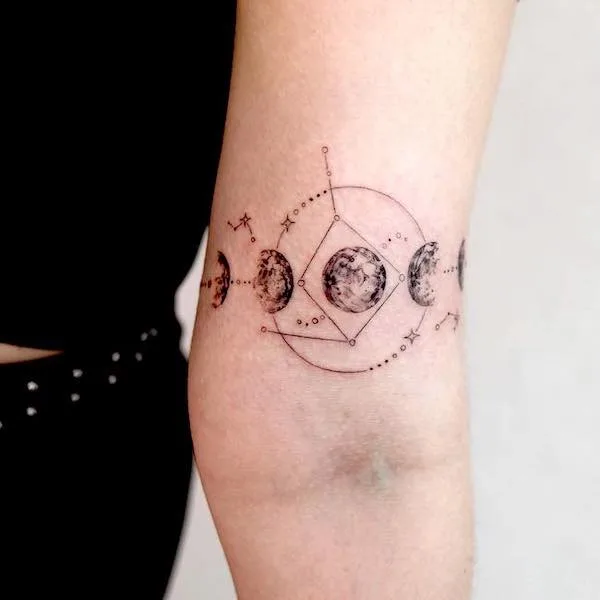 10. A symbolic spine tattoo – Spine tattoos usually consist of a collection of elements that align on the spine.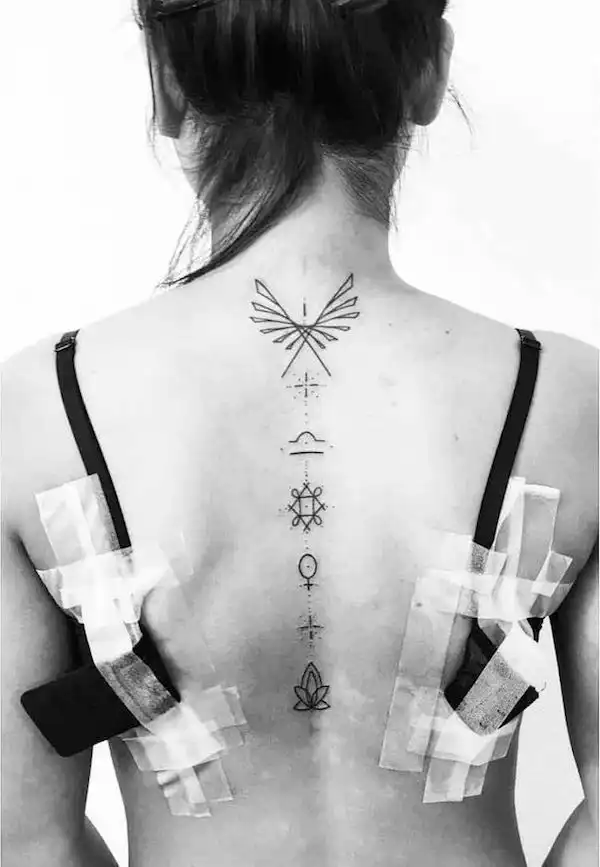 11. Matching tattoos for Libra and Taurus – If you are considering matching couple tattoos, try putting both of your zodiac symbols together to create your own design.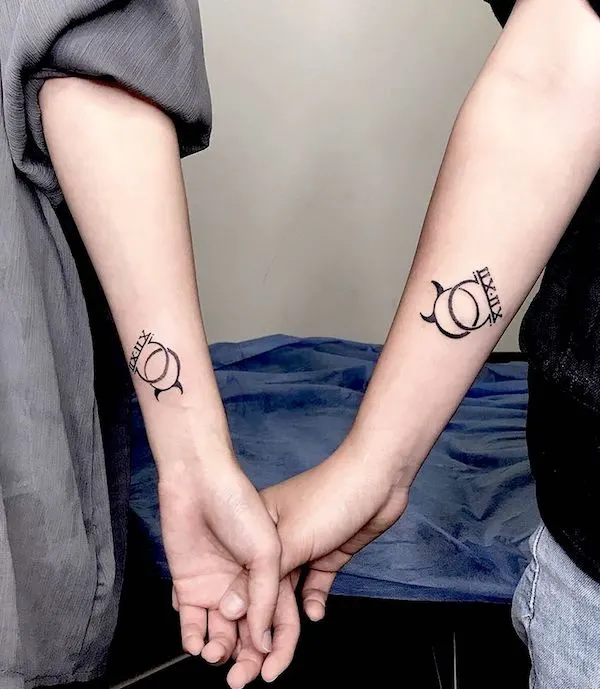 12. Hourglass tattoo with the Libra symbol – If you don't want your Libra tattoo to be too superficial or literal, try turning the symbol into something new.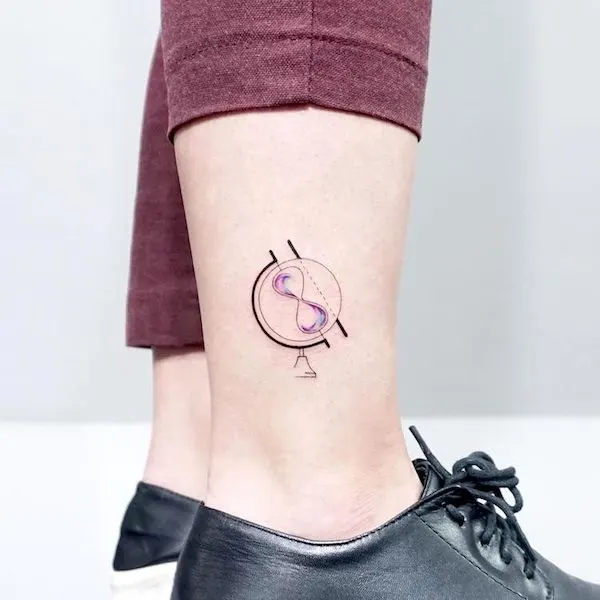 13. A spiritual Libra girl tattoo – The shades and highlights are well-executed, giving the entire tattoo an airy feeling.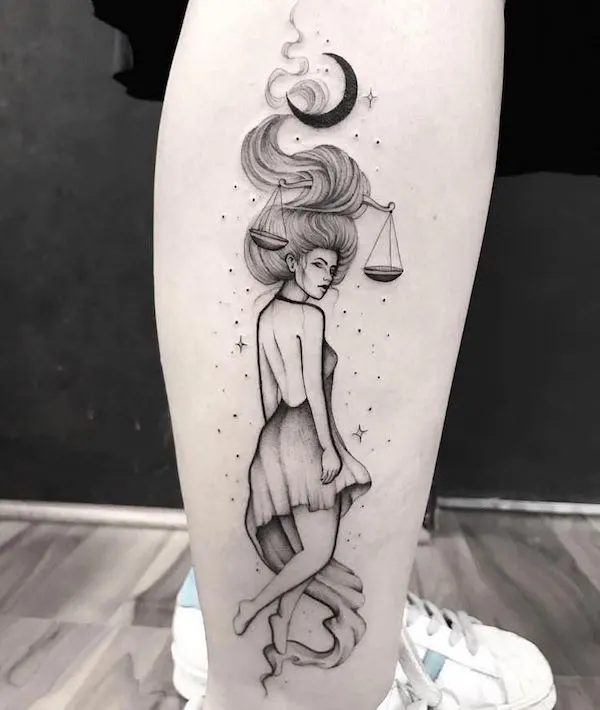 14. Finding balance – The rocks pile up in a slightly crooked way. And the swing reflects the chill spirit despite the instability.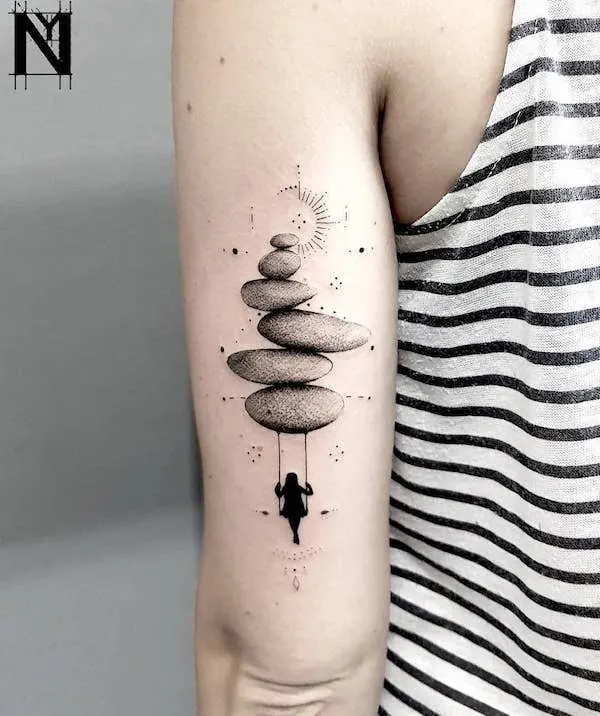 15. A cartwheel tattoo – The silhouette in dots creates motions, making this tattoo something beyond ordinary.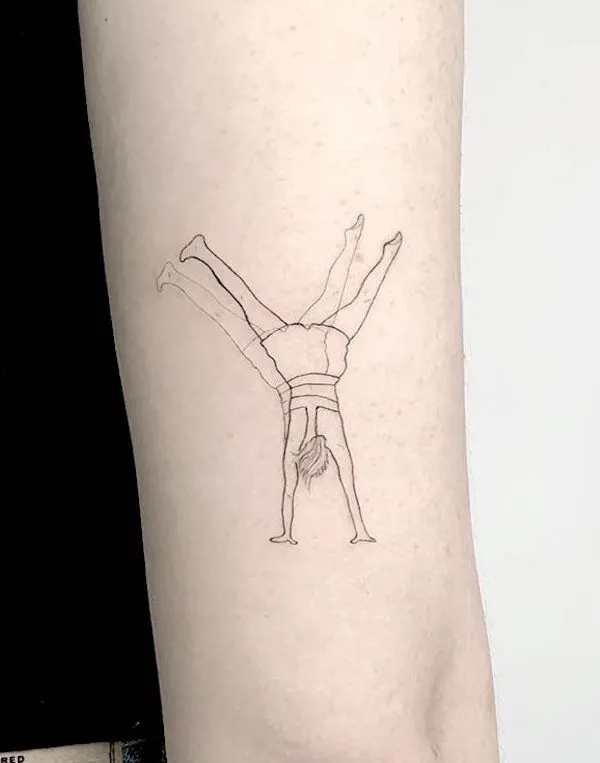 16. A beautiful arm tattoo for Libra girls –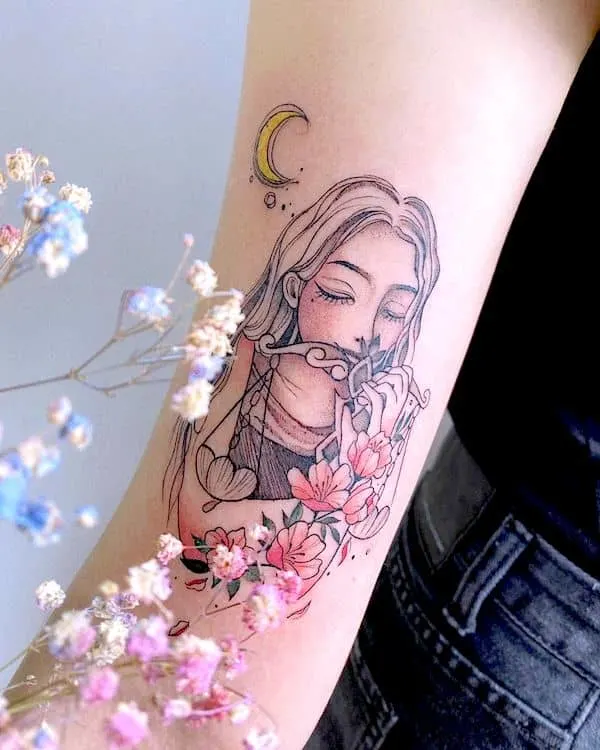 17. The Libra witch back tattoo –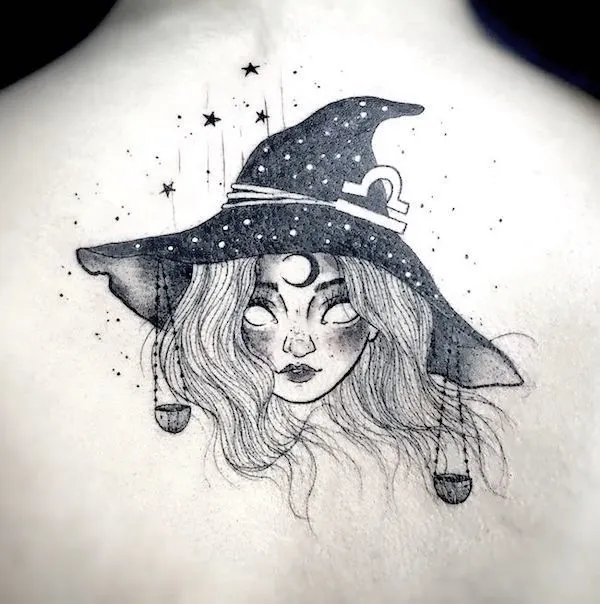 18. A floral scale tattoo on the arm –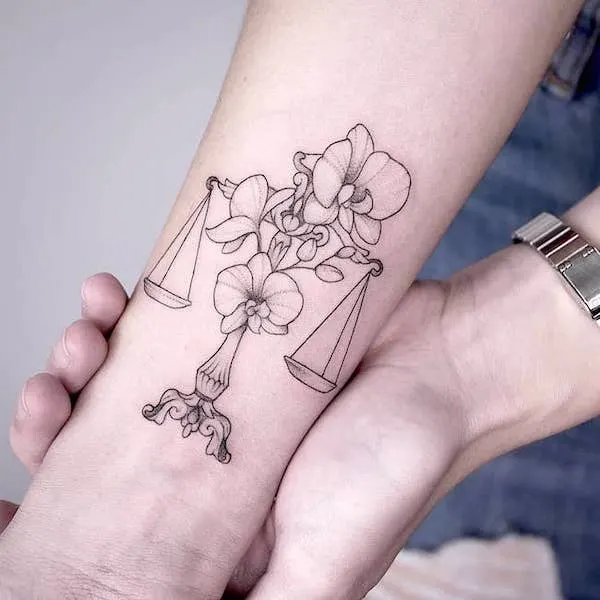 19. A small devil tattoo –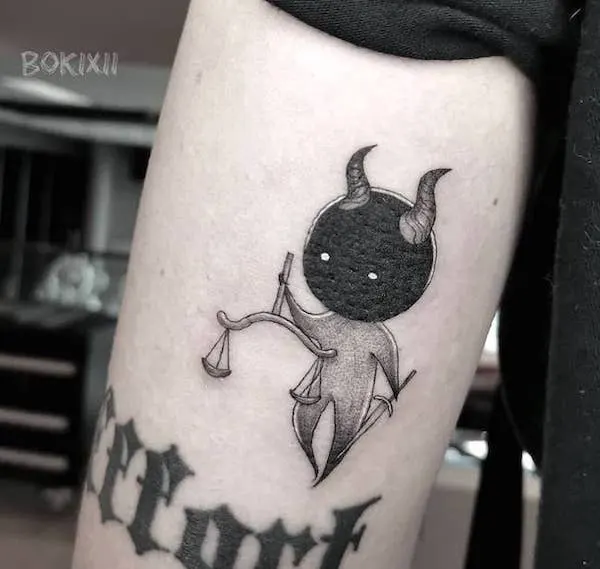 20. The flower of balance –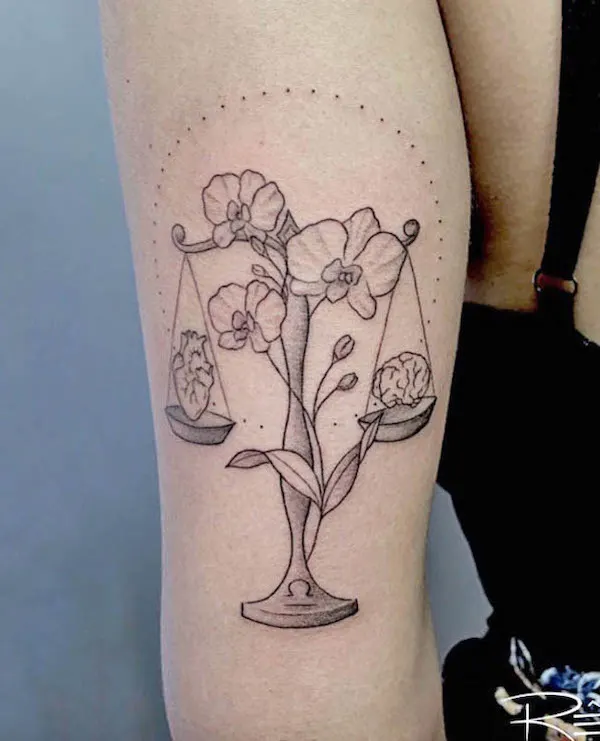 21. A rose shoulder tattoo with stunning details –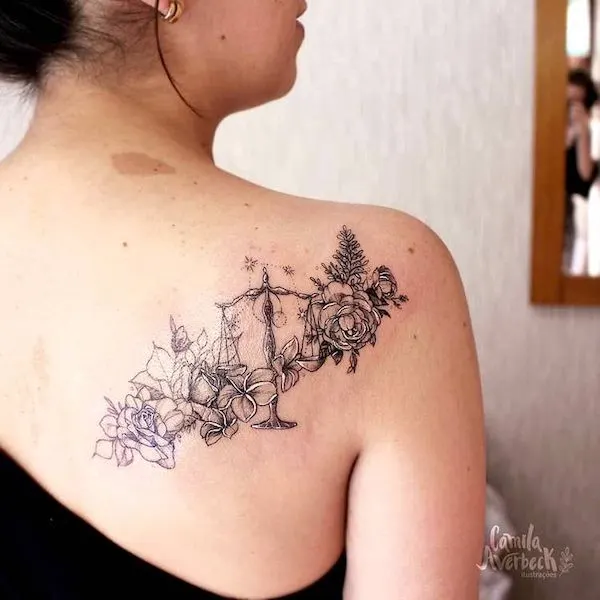 22. A fierce Libra warrior –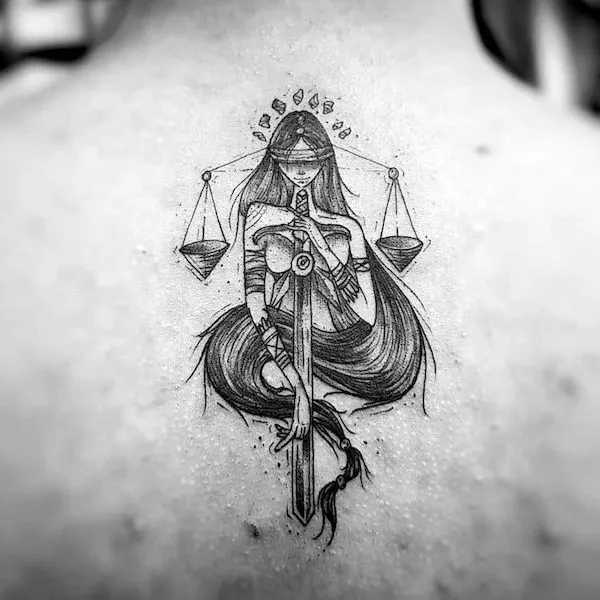 23. Asymmetrical wing tattoo on the back –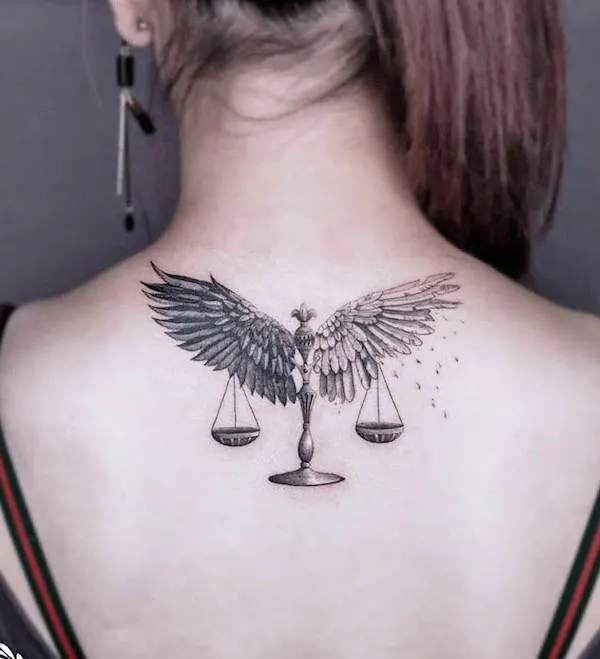 24. A blackwork Libra girl on the sleeve –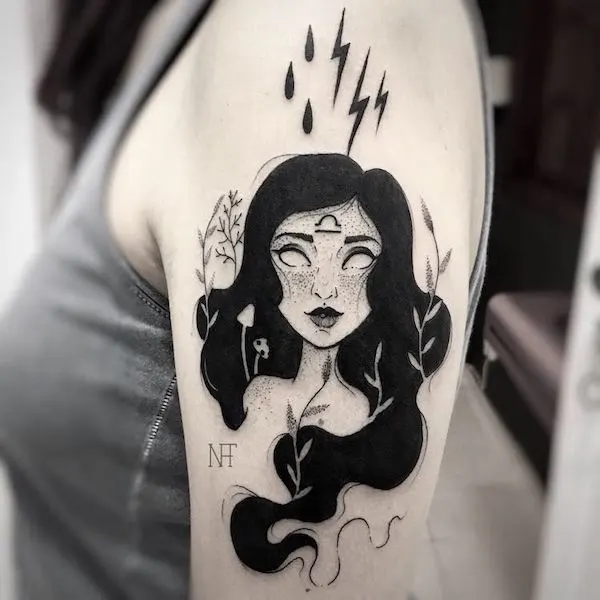 25. A geometric scale tattoo –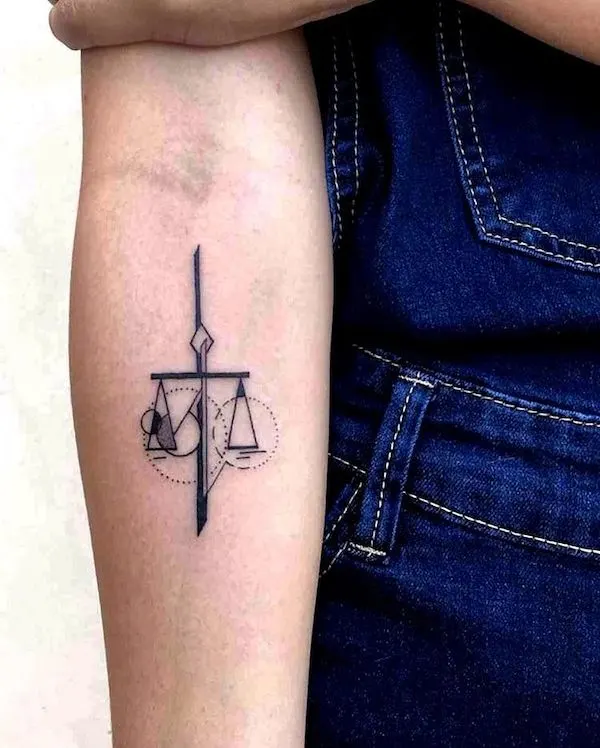 26. The mysterious energy of Libra –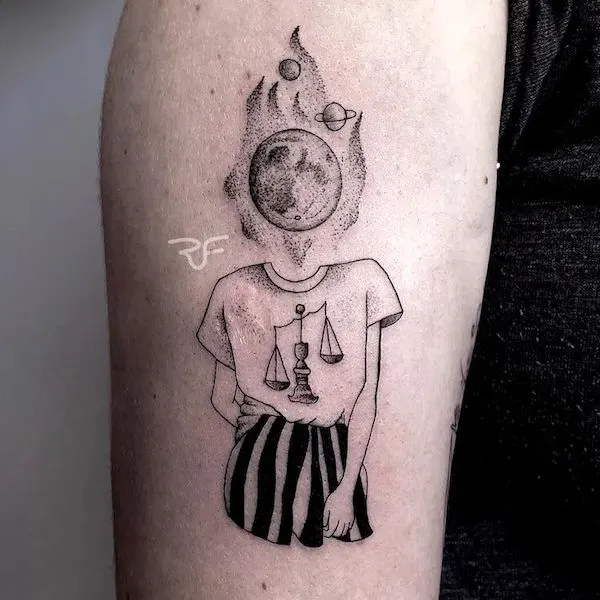 27. Tightrope walking –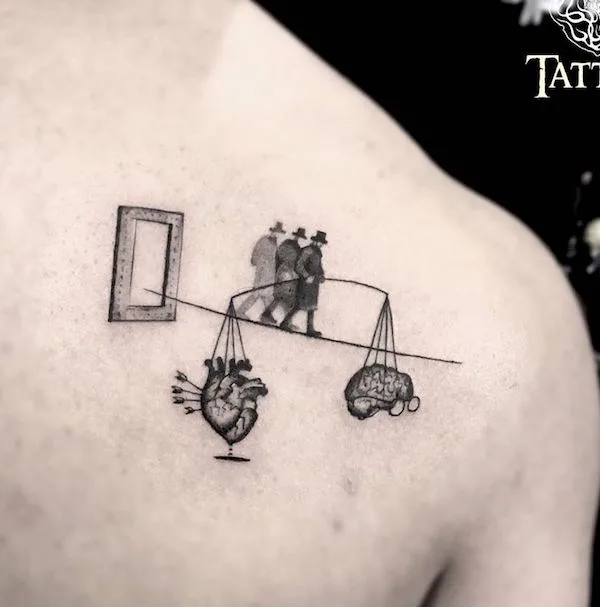 28. The goddess of Justice –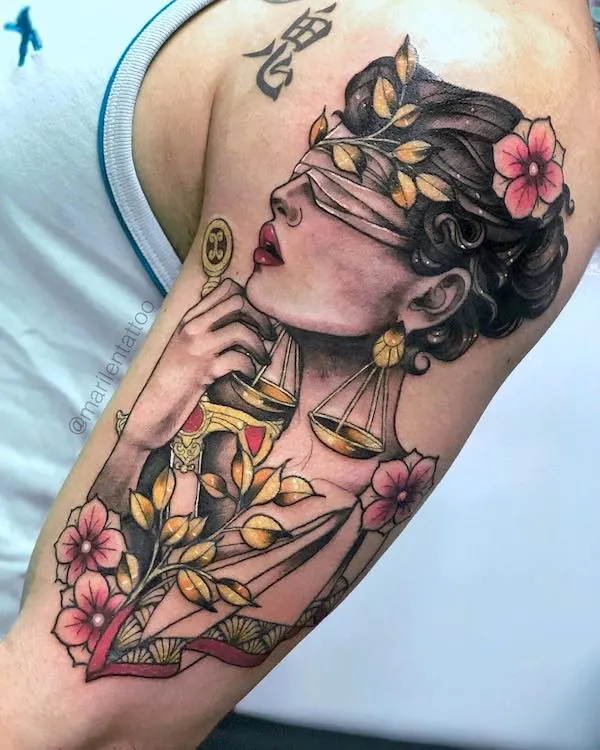 29. Fire and ice –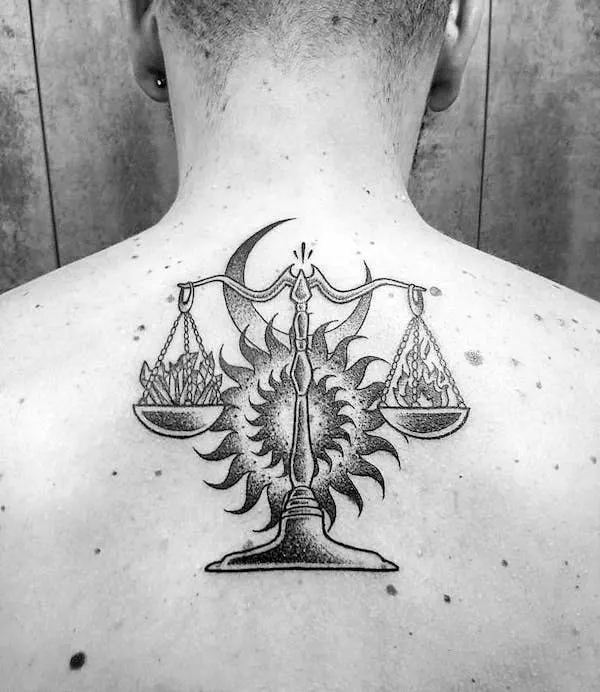 30. A sleek Libra tarot on the arm – 
31. An asymmetric Libra tattoo –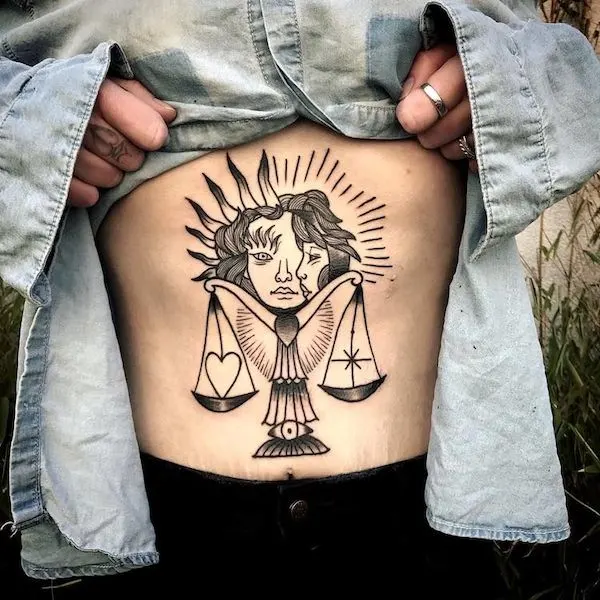 32. A tiny hand tattoo with a balance scale –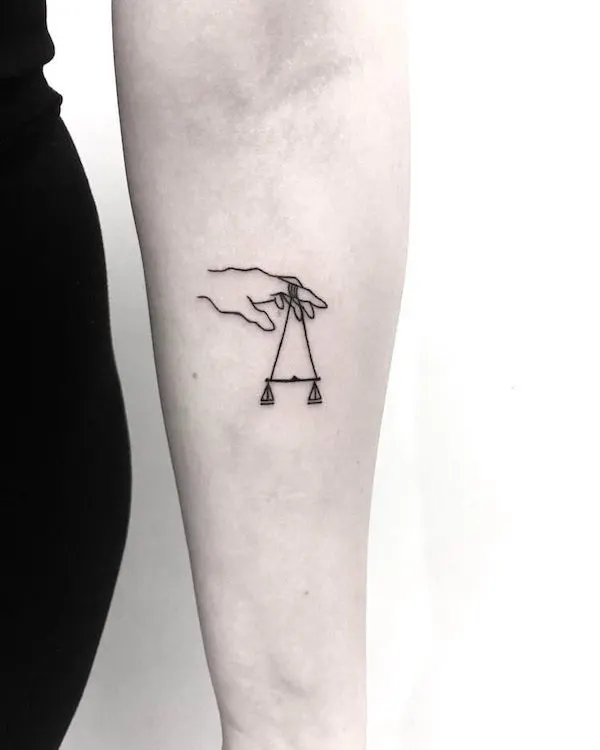 33. An intricate dragon tattoo for Libra men –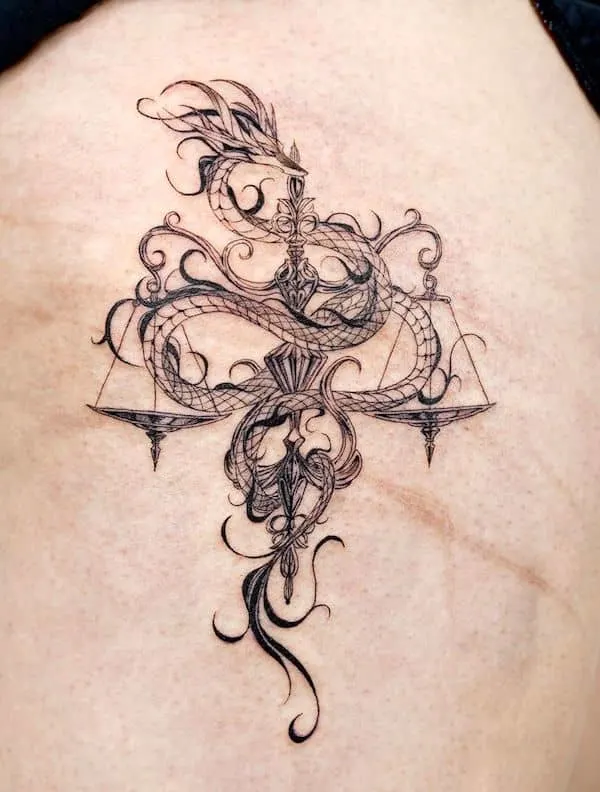 34. Son of the man Libra tattoo –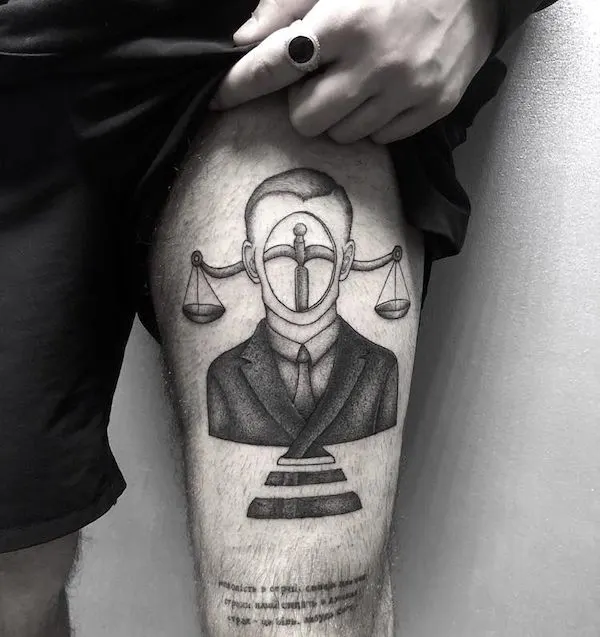 35. Mind matters – an abstract tattoo for Libra men