Wrist tattoos are making a strong comeback. And people love them for a reason. Unlike a sleeve tattoo or a behind-the-back tattoo, it's within your sight most of the time. That's why wrist tattoos are more like a reminder, tattoos dedicated to ourselves.
1. Evil eye small wrist tattoo – An evil eye tattoo is believed to be a talisman that protects the wearer from bad energy.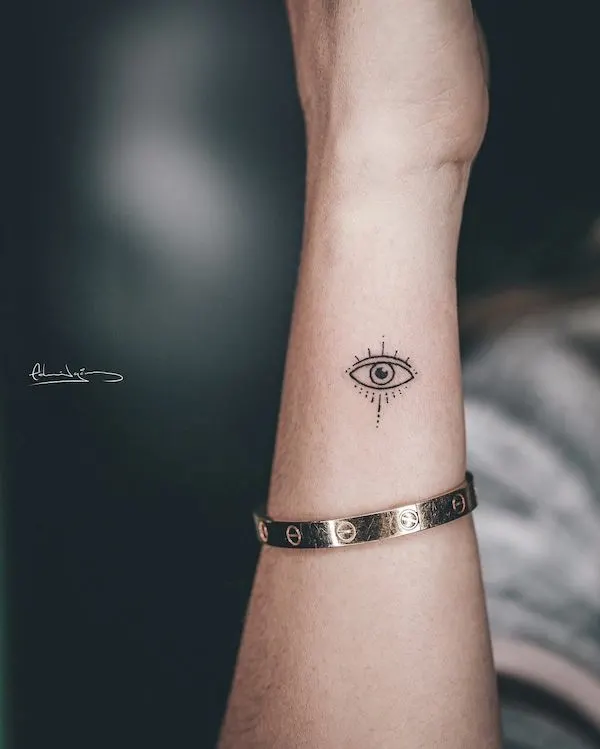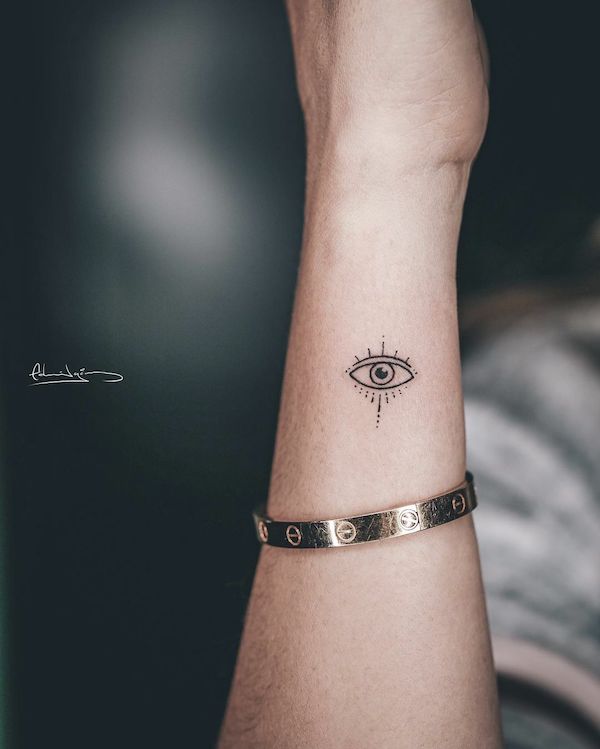 2. Sunshine after rain –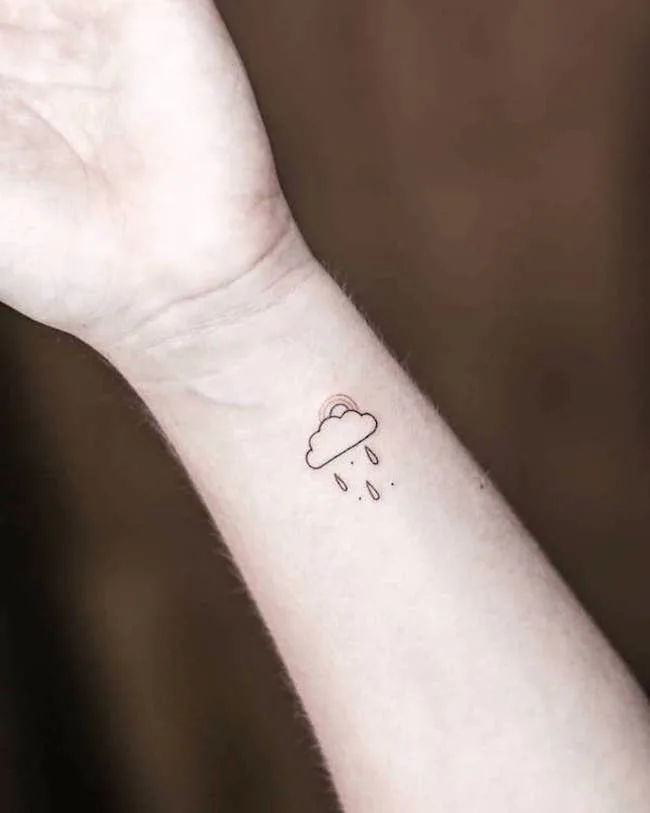 3. Matching infinity wrist tattoos –  The infinity symbol stands for an infinite value in math. But it has taken on new meanings as a tattoo.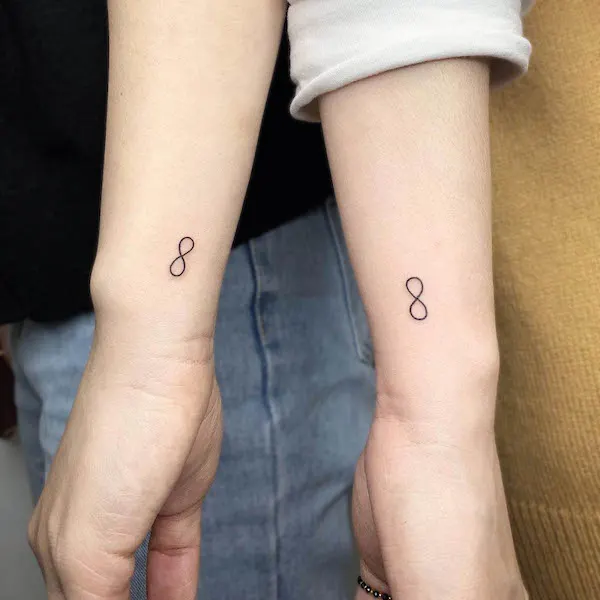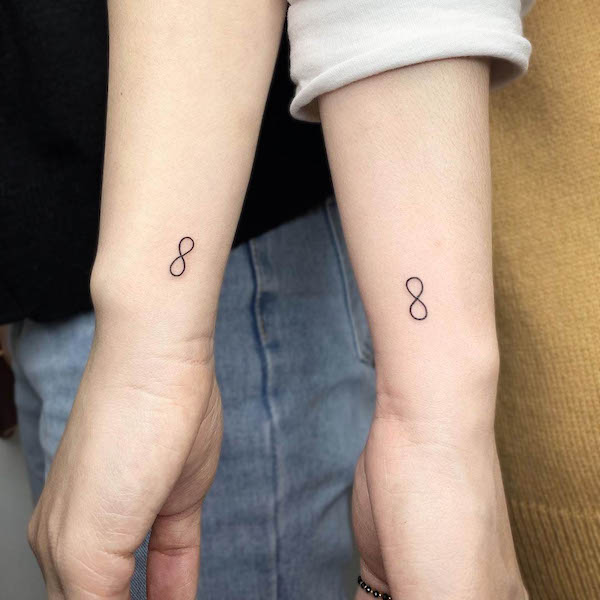 4. Minimalist tiny leaf tattoo –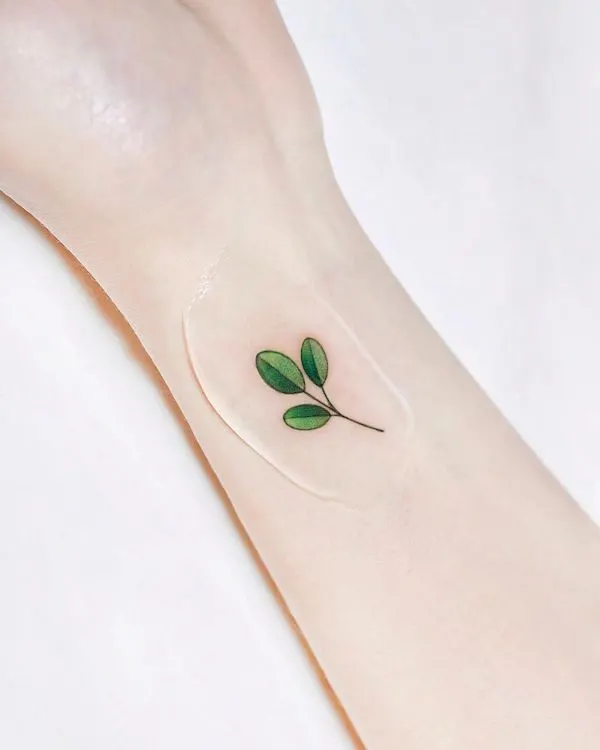 5. Simple abstract wave tattoo – Wave tattoos are popular because the lines give the tattoo a sense of motion. But, just like this small tattoo, its meaning stretches beyond simplicity and elegance.
6. Matching gem tattoos for twins – Because twins are like gems. They make look the same. But each of them shine in their own ways.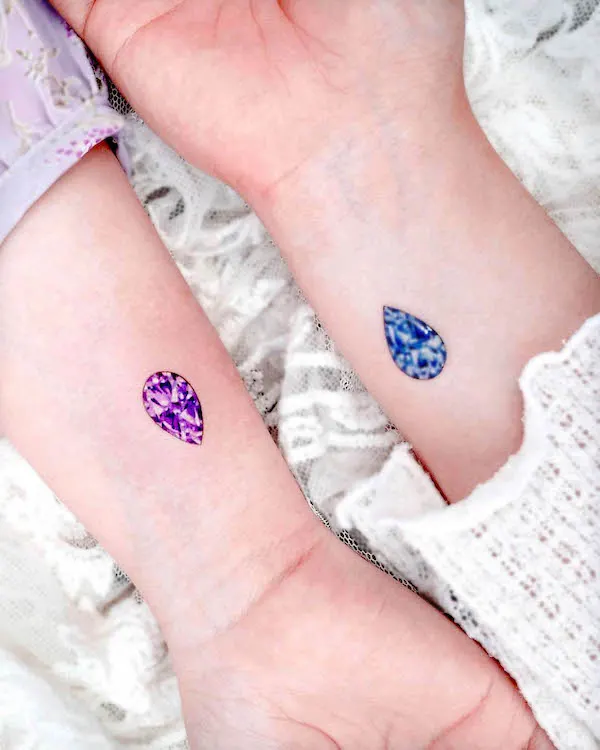 7. Music and plane small wrist tattoo – This creative tattoo combines both elements to illustrate a life purpose- introducing music to every corner of the world.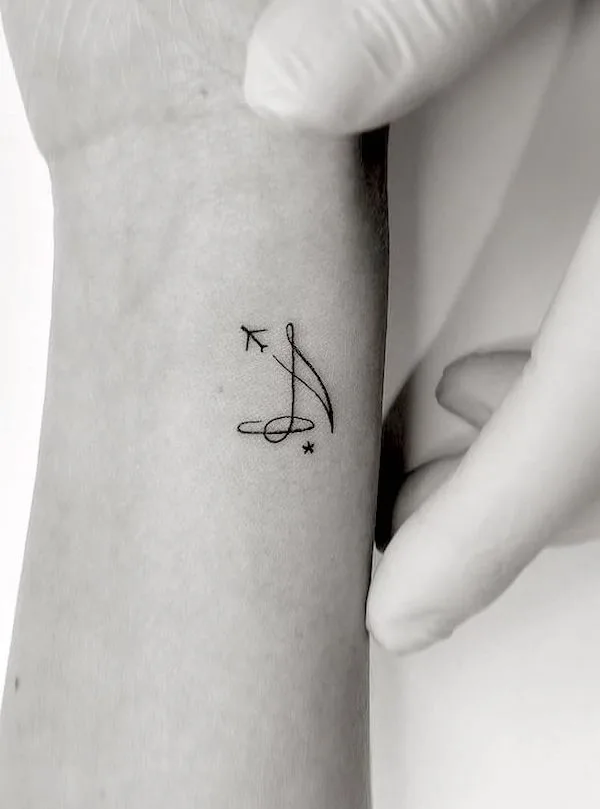 8. Small girly wrist tattoo – This small rabbit and flower wrist tattoo is adorable. Tattooist Ovenlee has created a collection of dainty and sophisticated tattoos.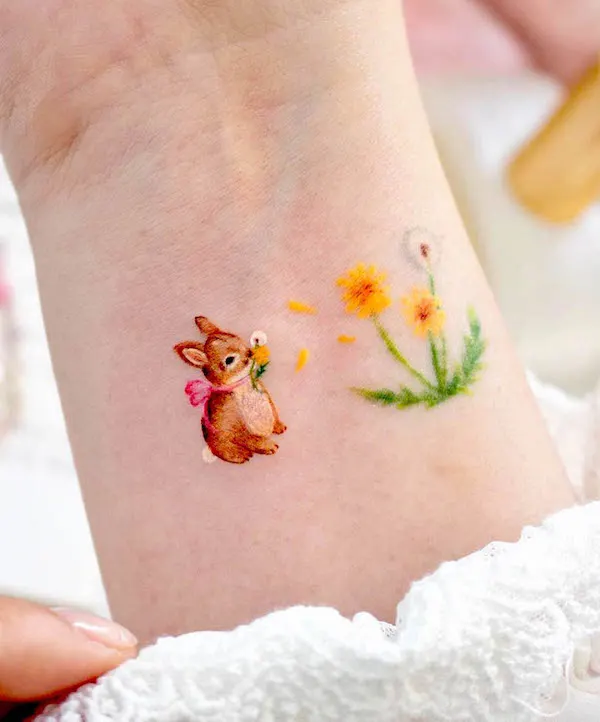 9. Simple cross wrist tattoo – Wrist tattoos are special because you can see the tattoo by lifting your arm.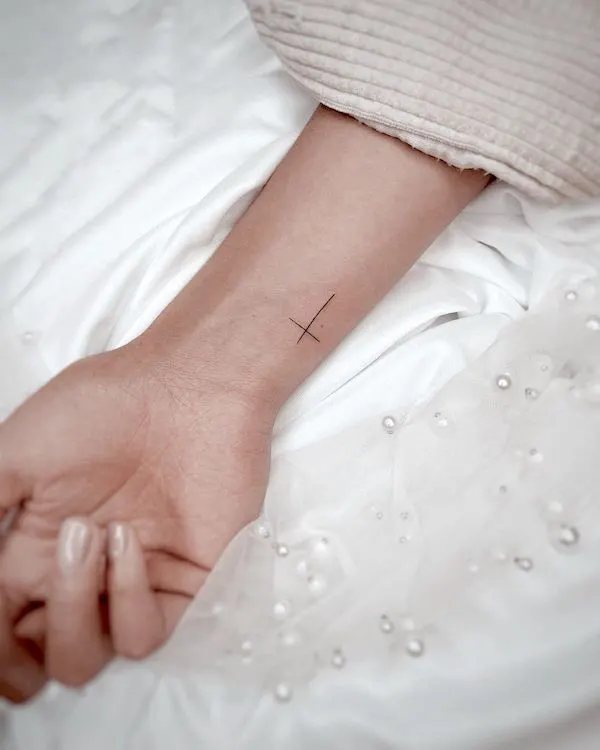 10. Cute small heart tattoos on the wrist –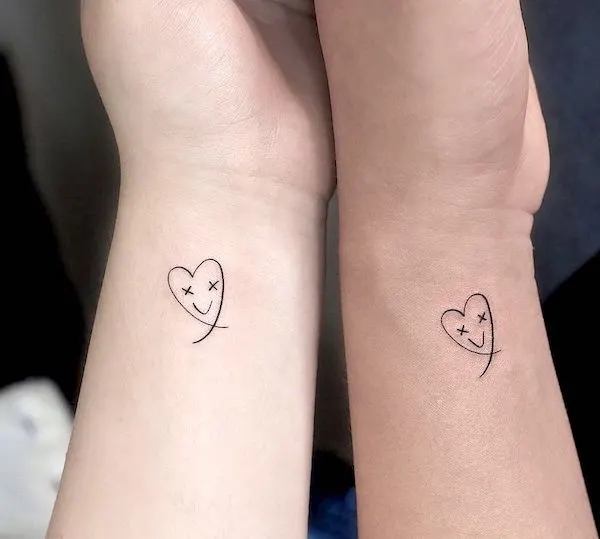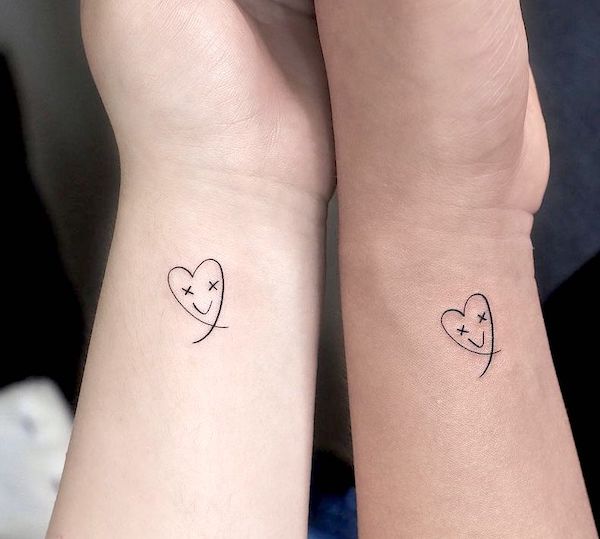 11. Follow your heart – Heart tattoos symbolize passion, intuition, and love. And they are not always in heart shape.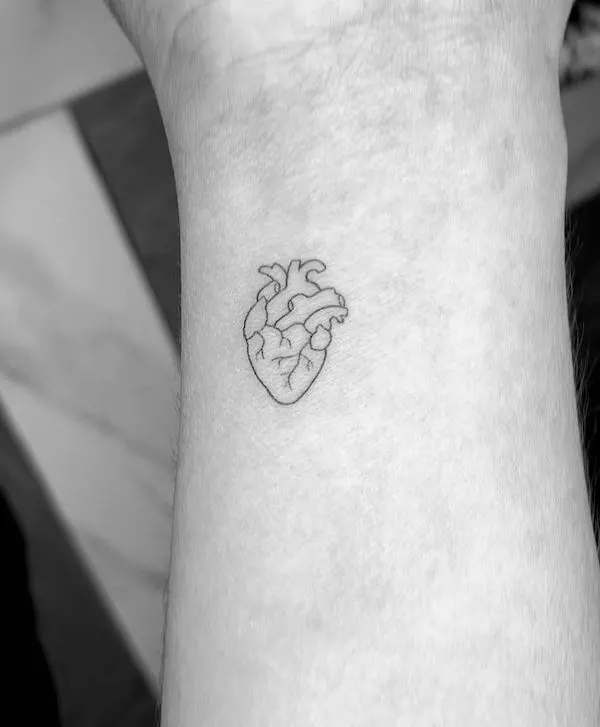 12. Tiny butterfly and heart tattoo –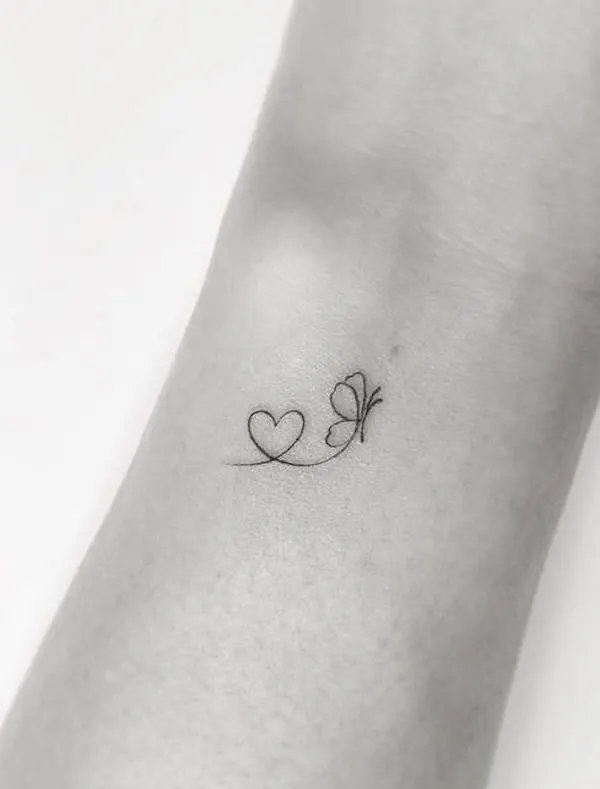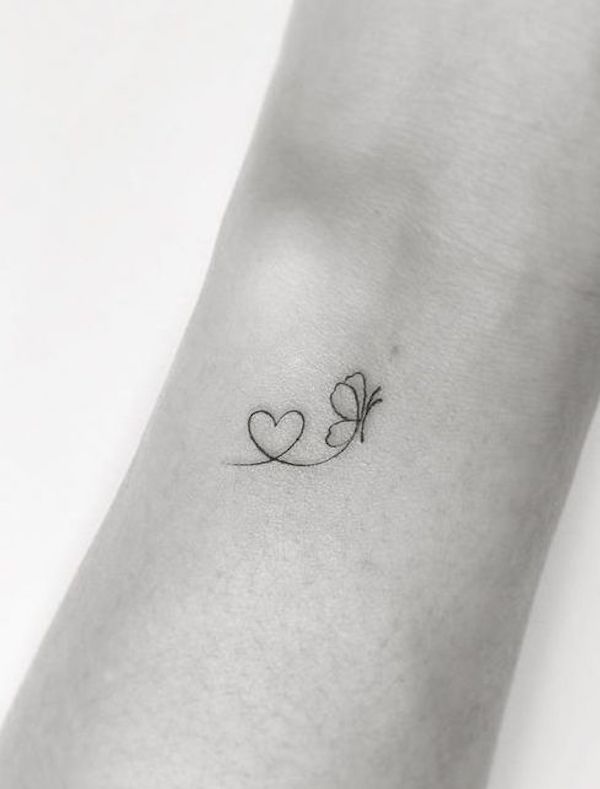 13. Angel wings wrist tattoos – They represent the wearer's pursuit of freedom and protection.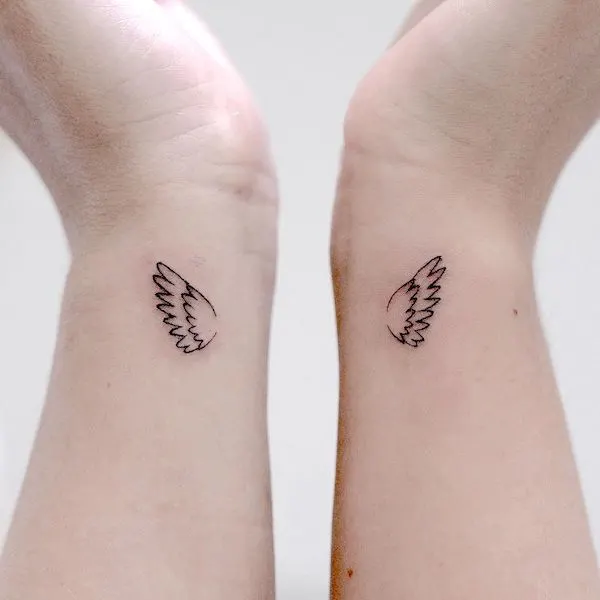 14. "Breathe" lettering wrist tattoo – The wrist is a perfect placement for one-word tattoos. You can tattoo horizontally like this one on the inner wrist or put it vertically on the side.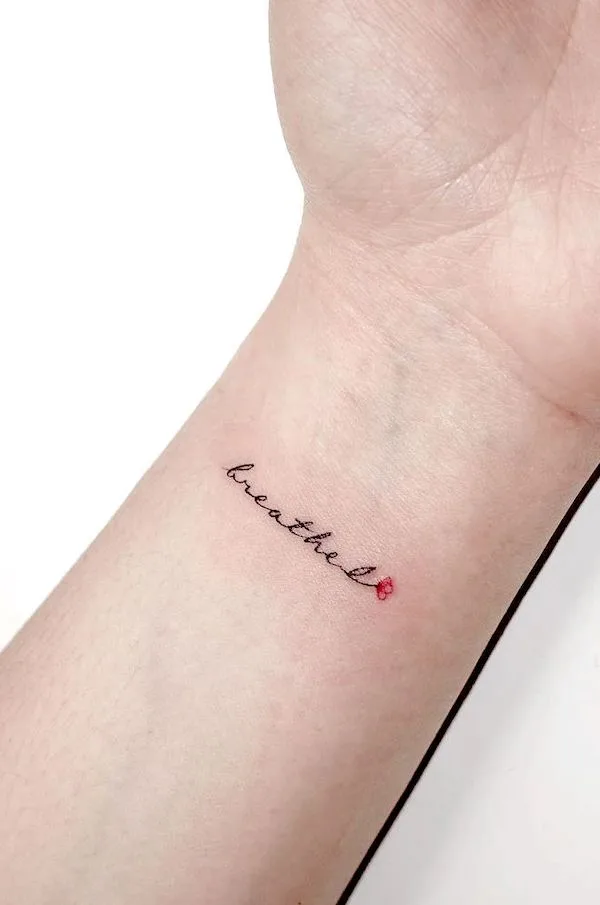 15. Small stars tattoo – One thing that makes a star tattoo perfect for the wrist is its versatility. You can go big or small.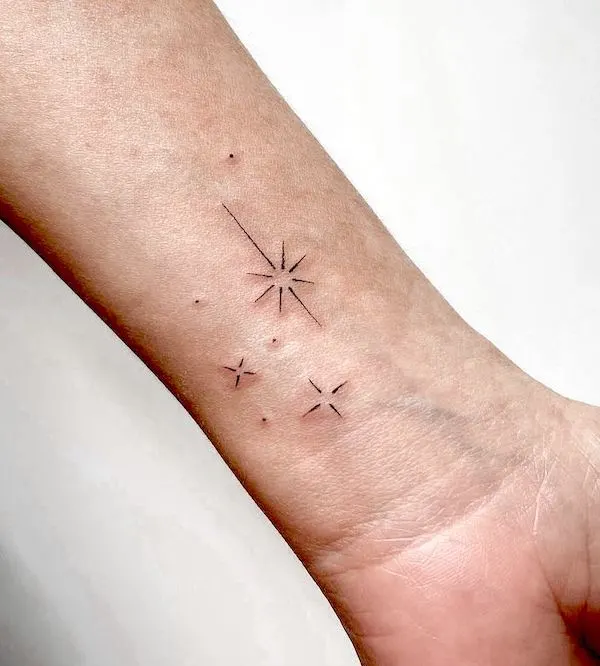 16. Feminine moon and leaves wrist tattoo –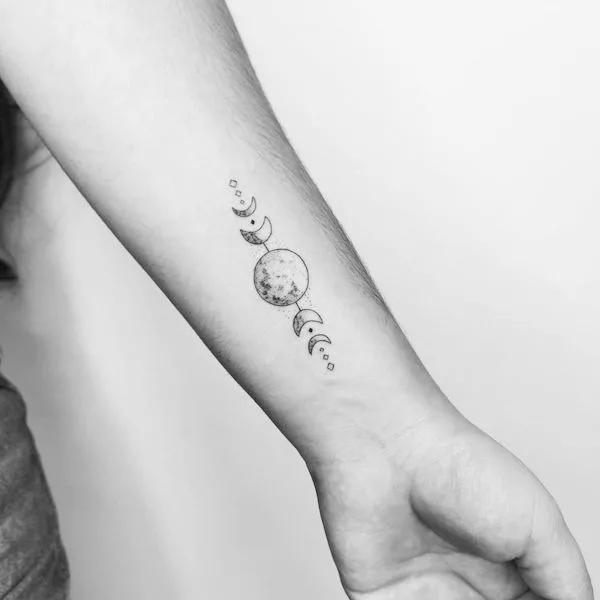 17. Initial wrist tattoos for family – A small initial tattoo looks well-balanced even in a small area like the wrist.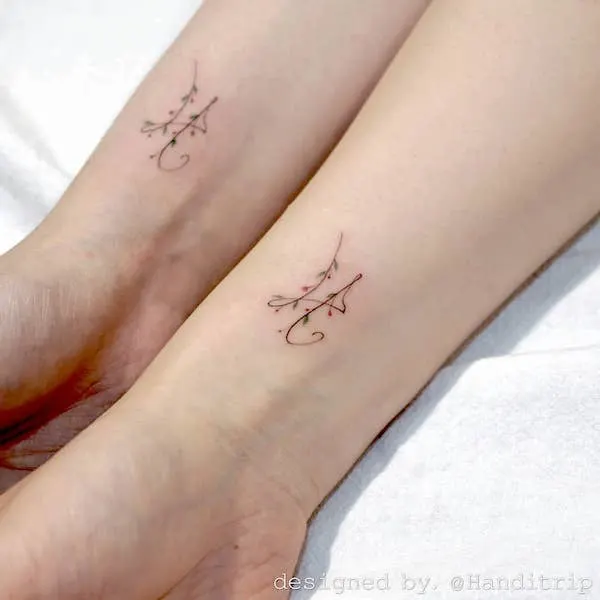 18. Matching small tattoos for siblings –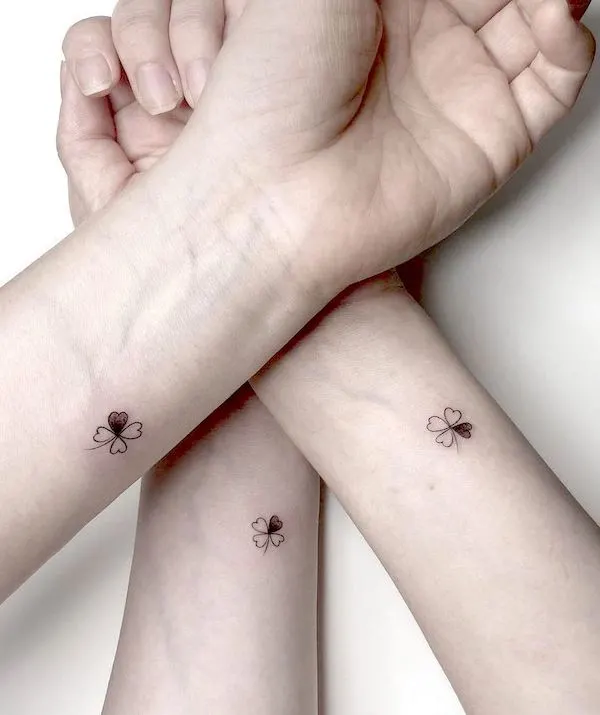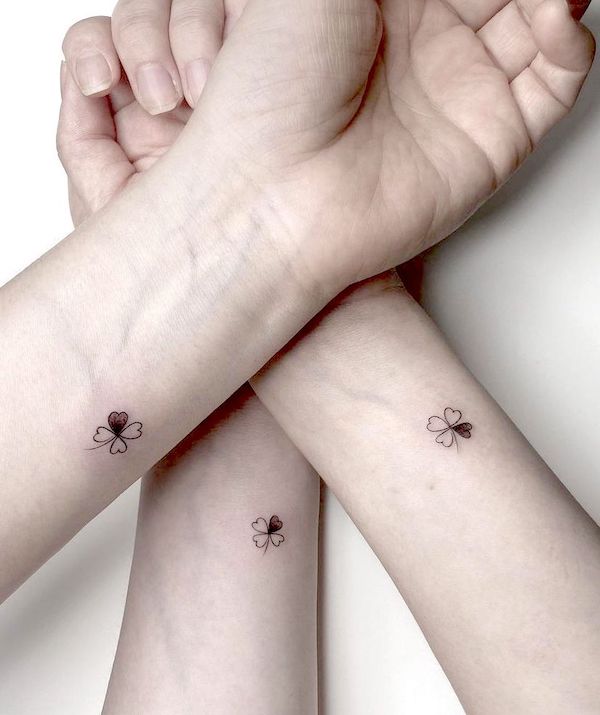 19. Small and simple dandelion wrist tattoo – The message behind a dandelion tattoo increases its weight. Yet, simple and small, it can be meaningful for someone ready for the next chapter.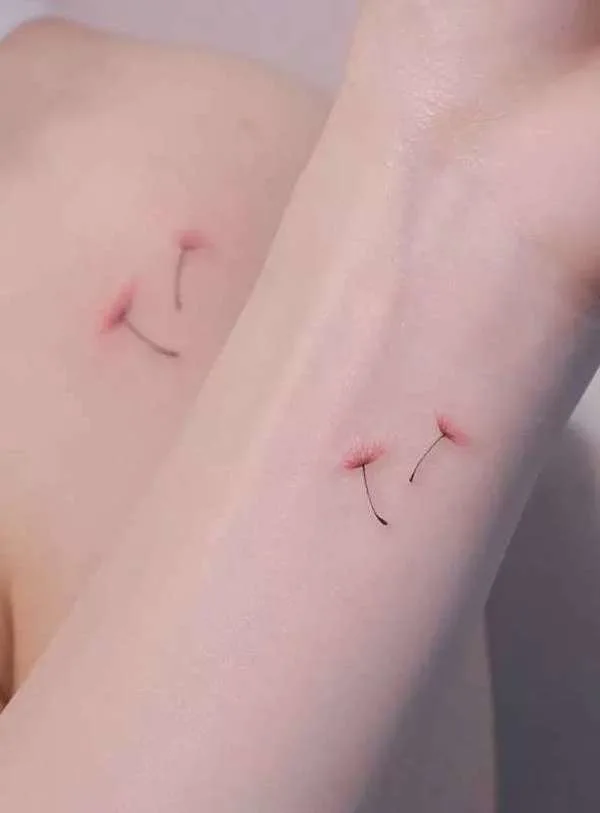 20. Small music tattoo –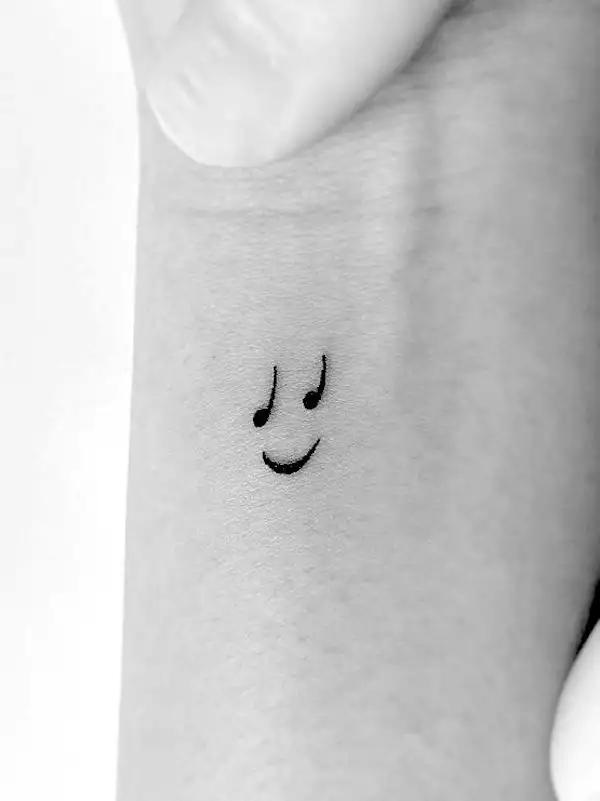 21. Socket and plug matching tattoos – These tattoos show the world that the couple is a perfect match, but in a fun and creative way.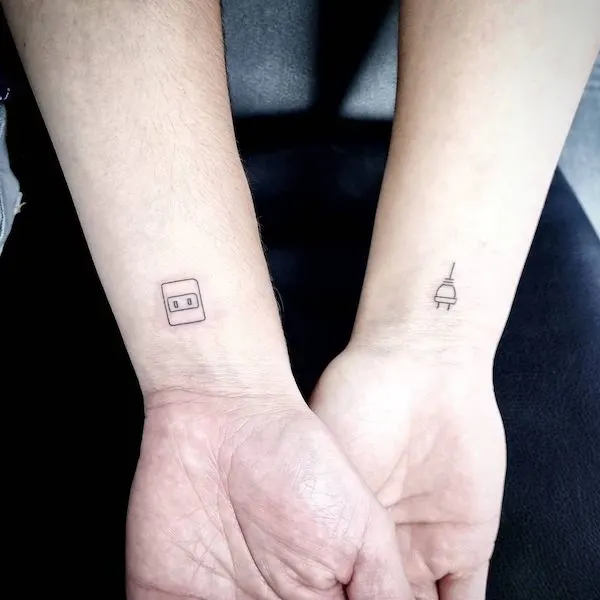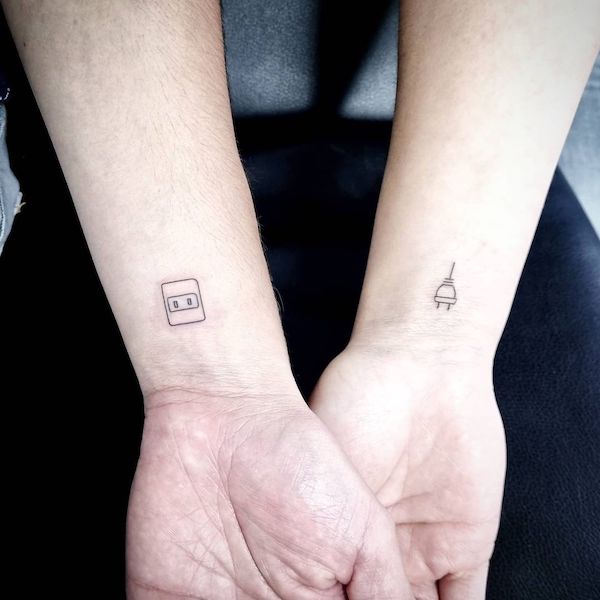 22. Black and grey rose tattoo on the side wrist – Roses are a symbol of love, passion, purity, and romance. Like many other flower tattoos, they may have various meanings depending on the color.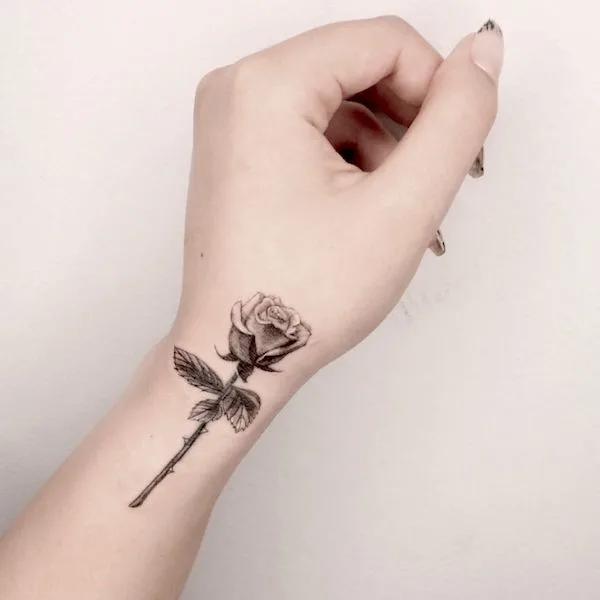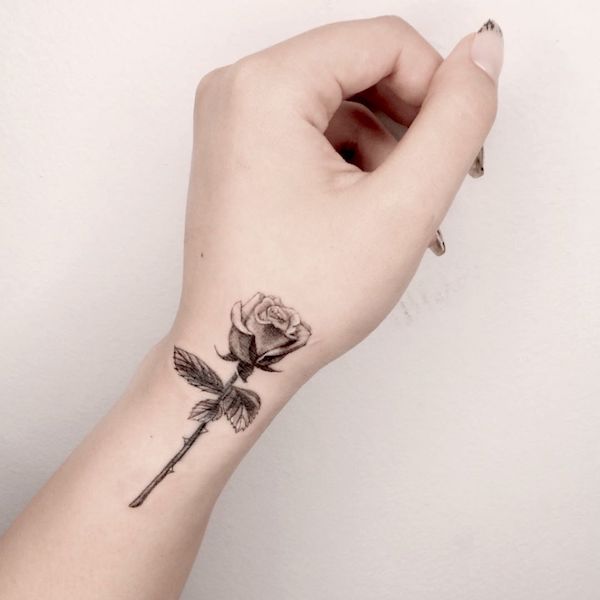 23. Elegant rose and name inner wrist tattoo –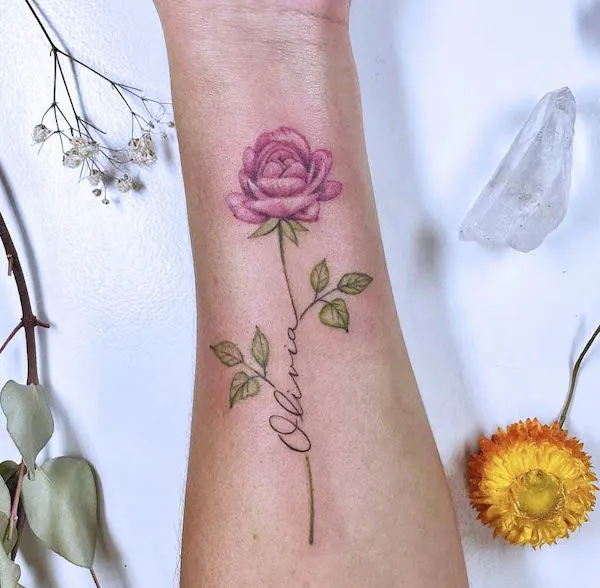 24. Poppy and "faith" wrist tattoo –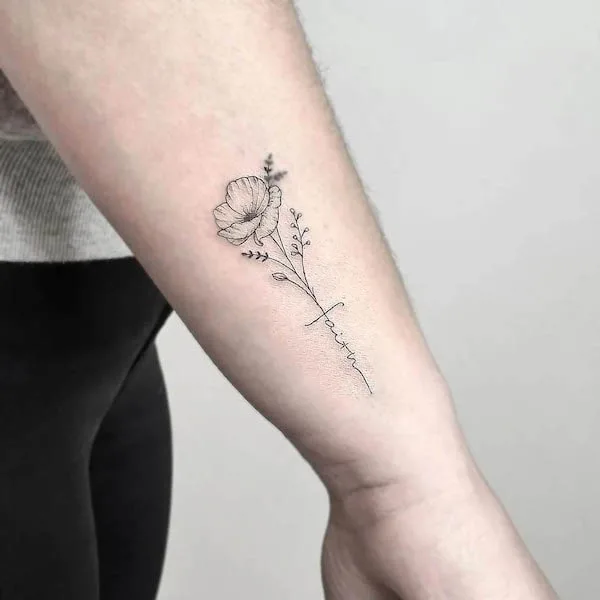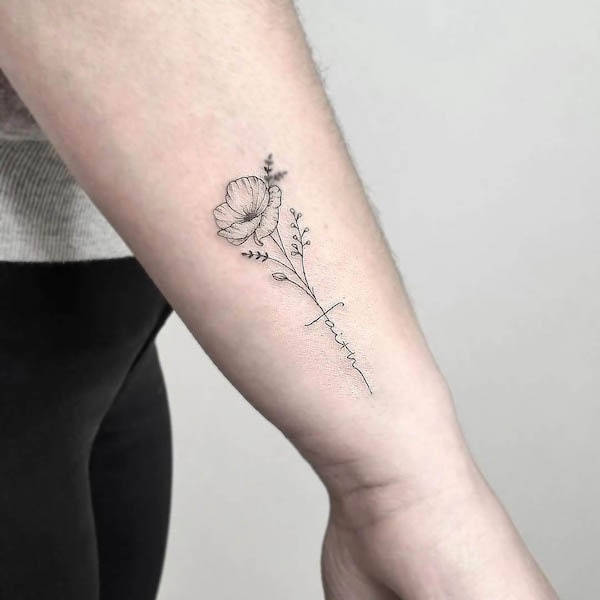 25. Beautiful butterfly wrist tattoo –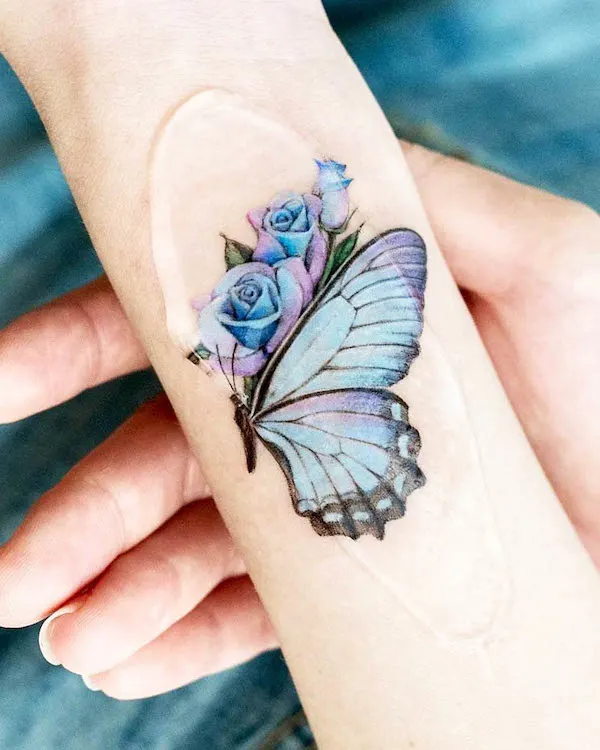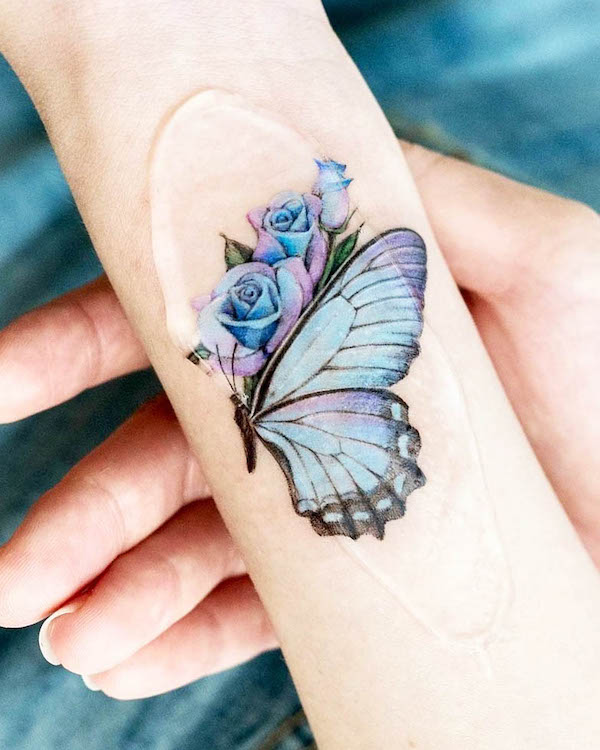 26. Feather wrist tattoo for women –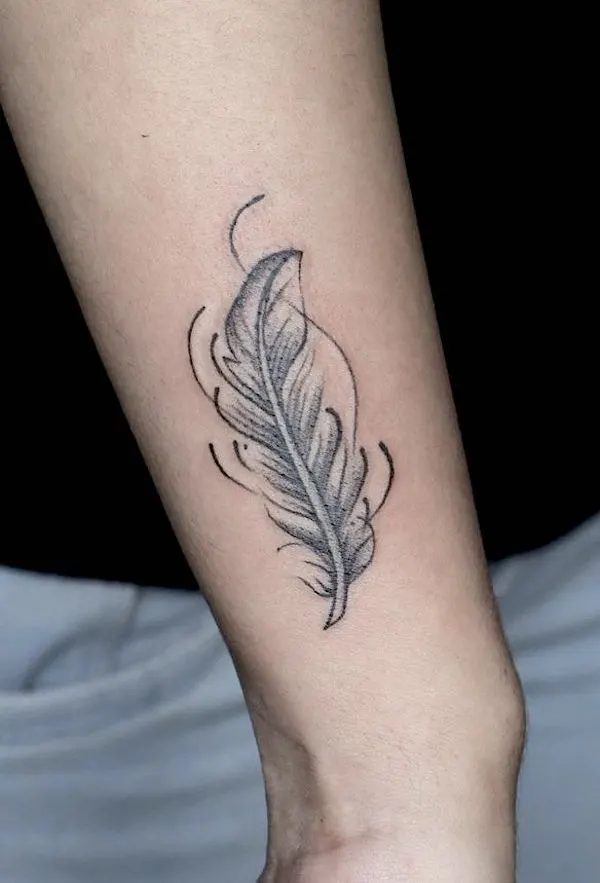 27. Dream-catcher side wrist tattoo – A compass tattoo represents intuition, direction, and home. Together, this tattoo is a reminder to trust one's gut and to follow the dreams.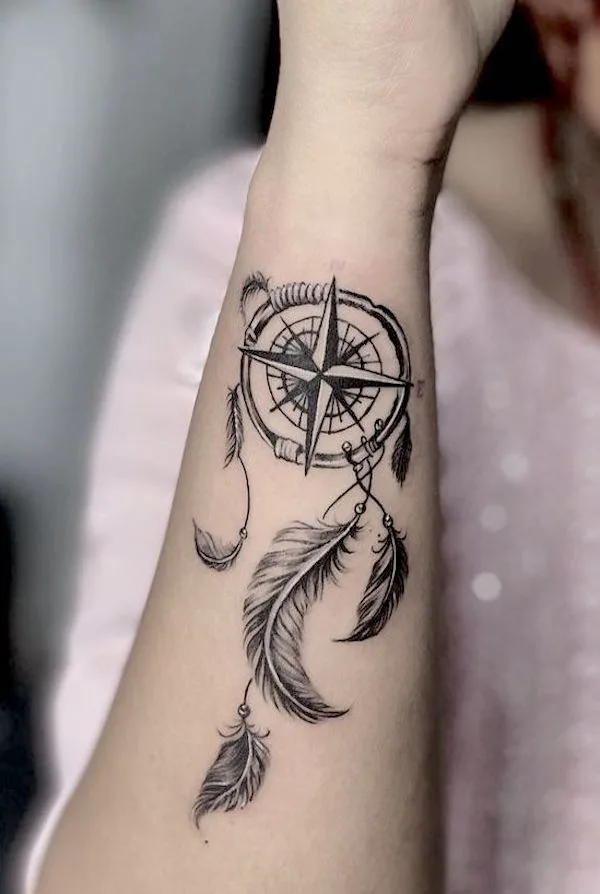 28. Skull tattoo –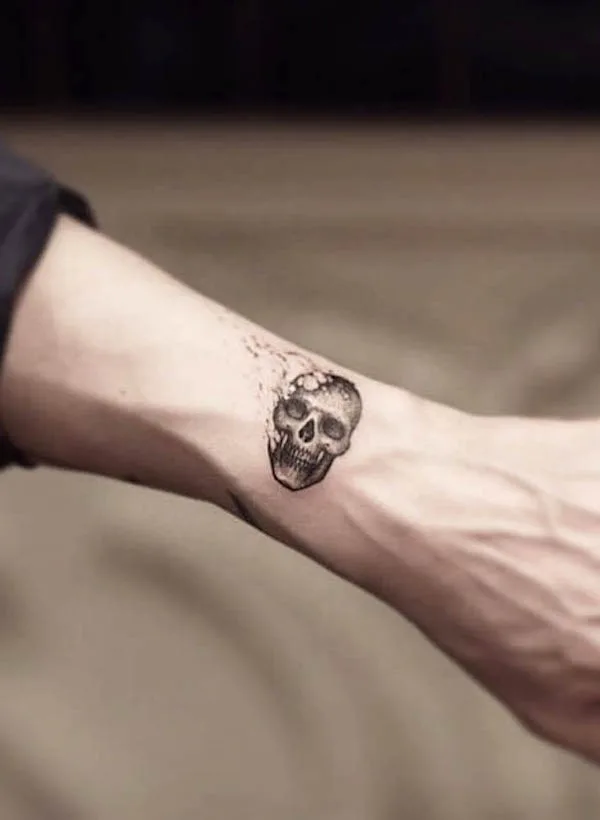 29. Golden anchor tattoo – If you have someone in your life that keeps you grounded, this anchor tattoo will pay tribute to them.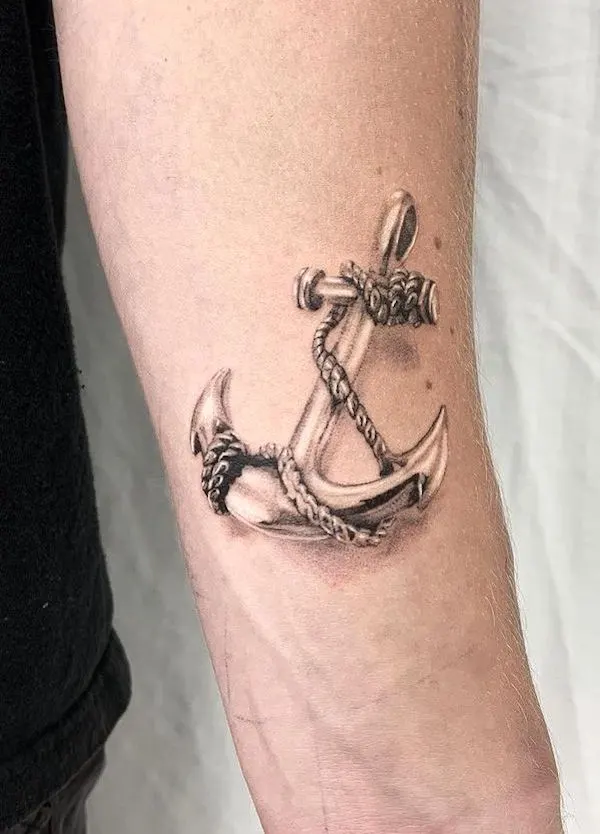 30. Beautiful whale wrist tattoo –